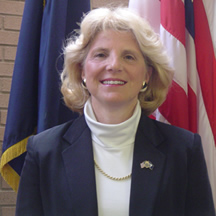 DIRECTOR -Lynda Leventis-Wells has twenty-nine years of professional management experience in the educational, coaching and instructional fields. She received a B.A. from the University of South Carolina and a Masters of Education in Guidance and Educational Psychology from the University of Mississippi. Currently Ms. Leventis-Wells serves as the Director of the Carolinas Institute for Community Policing (CICP) which serves both North and South Carolina. CICP is located on the campus of Greenville Technical College. During her tenure at Greenville Technical College she has served as Director of the College in High School Program, Director of Enrollment, as well as the Department Head of Criminal Justice/Director of Continuing Education for Criminal Justice.
She has worked as a Senior Criminal Investigator for the Thirteenth Circuit Solicitor's Office, a Criminology Instructor for the South Carolina Criminal Justice Academy, and a Deputy Psychologist and Investigator for the Richland County Sheriff's Office. Ms. Leventis-Wells also taught for the Saudi Arabian International School in Riyadh, Saudi Arabia.
Lynda has received numerous awards including the 2005 Southeastern Crime Stoppers Citizen of the Year, the 2004 Sheriff's Award,  the American Police Hall of Fame's 2000 Honor Award for Distinguished Achievement in Public Service, and  the 2000 Drug Enforcement Administration's Certificate of Appreciation for Outstanding Contribution in the Field of Drug Law Enforcement just to name a few.
Coaching has been a passion of Ms. Leventis-Wells. She assisted with the Furman University Women's Basketball Team from 1998 to 2003. She helped develop the "Boost Her" Club (Furman University) which places women athletes in careers, internships and mentoring programs. She coached Girls Varsity Basketball and Soccer at JL Mann High School in Greenville and won the Peach Blossom AAA Basketball Conference in 1996 and 1997.  Ms. Leventis-Wells has held the position of Commissioner of the State Athletic Board since being appointed by the Governor of South Carolina in 2000.
Ms. Leventis-Wells currently serves on the Greenville County School Board, Governing Board of Directors for the Greenville Family Partnership, and is President of the Crime Stoppers Governing Board (President 1999-2001, 2005-present).  She has also served as Vice-President of the Governing Board of Greenville Technical Charter High School (Vice-President 2003-2004 and 2006-2007), Greenville YWCA Board of Directors (1997-2002), was a member of the American Criminal Justice Association (1998-2001) and the Board of Directors for the Women League of Voters (1998-1999).
Lynda and her husband, Alan, have a daughter, Katrina, graduate of Coastal Carolina University, and a son, Jonathan, currently attending the University of South Carolina's Moore School of Business.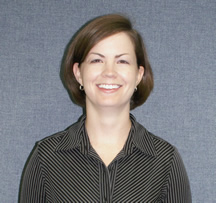 PROGRAM COORDINATOR - Lacey Cobb has been the CICP Program Coordinator since October 2004.  She brought 5 years of experience in education, Federal grant processes, and school health to CICP.  She has a B.A. in Elementary Education from Clemson University and a Master of Education in Health and Physical Education from The Citadel.  While attending The Citadel, she was a graduate assistant and taught activity courses to The Corps of Cadets.
Lacey worked as a Project Manager for Amanda Dew Manning & Associates, Inc. in Charleston, SC for 1.5 years where she managed a school health/nutrition education project funded by USDA Team Nutrition.  Lacey worked as a Peer Review Coordinator for Educational Services, Inc. (ESI) in Washington, DC for 1.5 years where she primarily supported the U.S. Department of Education's Office of Safe and Drug-Free Schools (OSDFS) discretionary grant review.  While employed at ESI, Lacey also planned and supported national conferences for Federal clients.  She and her husband, Matt, were married in 2006 and live in Greenville.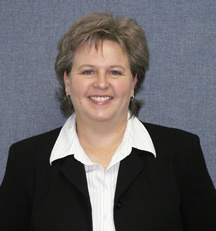 TRAINING COORDINATOR - Sharyn Gmerek has been the CICP Training Coordinator since December 2003.  She is originally from Orangeburg, SC.  Sharyn graduated from the College of Charleston with a Bachelor of Science Degree in Psychology.
Sharyn brings 17+ years of office and computer experience to CICP.  Prior to her work here, she was a computer instructor with "Lifelong Learning", Greenville County School's Adult Continuing Education Service.  She and her husband, Don, have lived in Greenville since 1986 and have a son, Justin, and 2 daughters, Katelyn and Courtney.  Sharyn is an active community volunteer and member of Brookwood Community Church.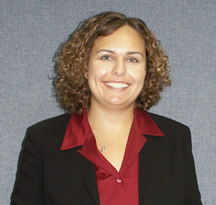 CURRICULUM SPECIALIST - Kelly McIntyre has been the CICP Curriculum Specialist since December 2004.  She worked as a Team Leader for Verizon where she developed and taught training programs for her fellow team leaders in the Microsoft Office Suite as well as training programs in Force Management.  Kelly worked as an Executive Administrator for the Spanish Action League of Onondaga County where she worked with the Board of Directors to carry out their mission of advocating for the Latino community in Syracuse, New York.
Kelly received a B.S. in Human Resource Management from Syracuse University and is currently working on her MBA at the University of South Carolina.  While attending Syracuse University she studied in Madrid, Spain for four months.  Kelly was also a Rotary International Exchange Student and lived in Sabinas, Mexico for a year.  From 1997-2006 Kelly volunteered with the Rotary International Youth Exchange Program and its Rotex Club.  She served as President of the Central New York Rotex Club from 2000-2004, and until 2006 ran the Rotex Mentor Program for Outbound Exchange Students.